Achieve
better outcomes

faster
Objectives and Key Results.
Scientrix helps leaders connect teams behind the strategy, create a sense of transparency and ensure accountability.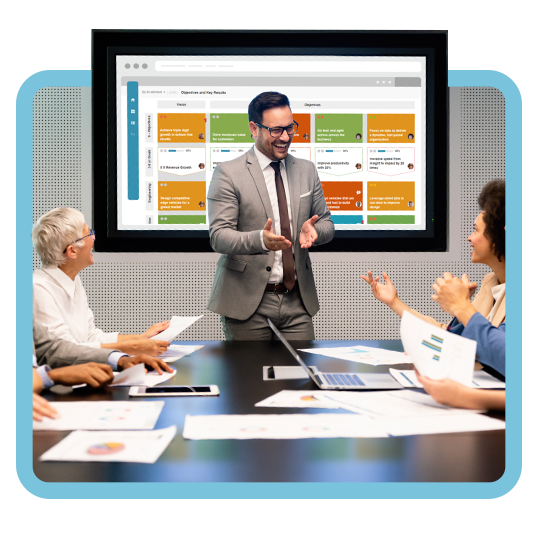 Get alignment right with an OKR Matrix
Using a simple yet powerful matrix logic combined with our state-of-the-art technology, teams focus on the right things at the right time and towards the right objectives.
Align objectives in and across teams
Team alignment is essential in any organisation. The matrix alignment approach has been proved to be one of the most effective methods for scaling OKRs across the organisation and ensuring everything stays connected.
Set and track quarterly goals
Creating OKRs has never been this simple. Scientrix allows you to create, manage and share OKRs in an easy to follow way. Teams become laser-focused on high-value outcomes, achieve higher productivity and pivot faster.
Govern with ease
Institutionalise quarterly review cycles of OKRs by setting regular check-ins and reminders. Track progress to goals and celebrate achievements.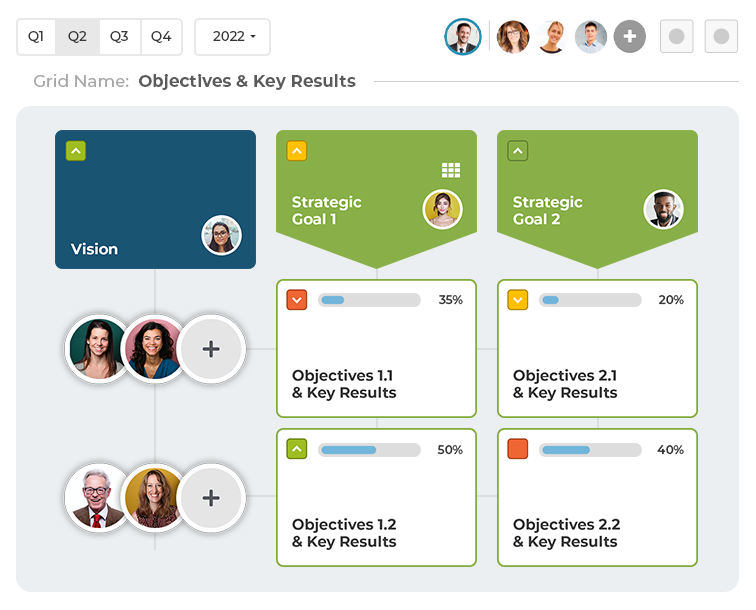 Clear direction and focus for every team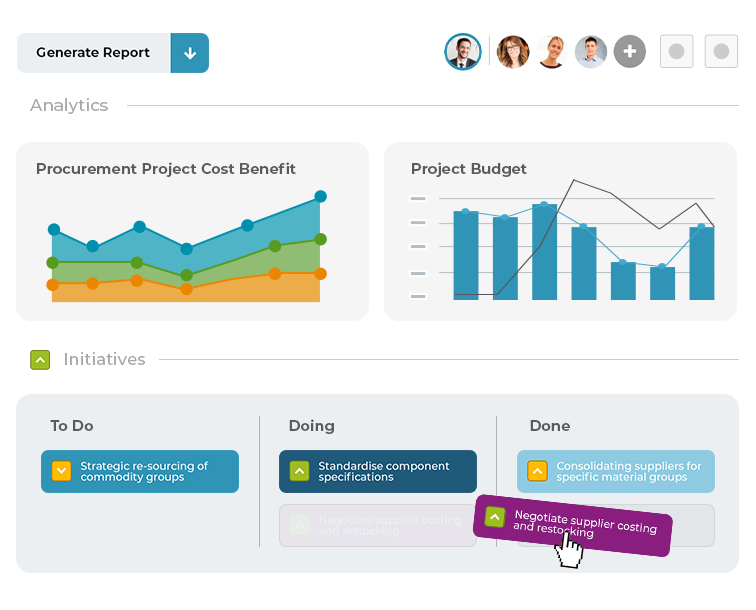 Improve collaboration
Effectively communicate the strategy so everyone understands their contributions to the overall objectives. Scientrix demonstrates how each individual's effort makes a difference and promotes positive peer pressure.
Close the loop to actions
Be responsive to changes in the environment by linking improvement initiatives and actions directly to key results. Progress can then be tracked and monitored in real-time.
Make OKRs data-led
Gain real-time insights into the impact of OKRs on the organisation's performance through advanced data and analytics. Seamless integration with your current tool landscape makes data available when necessary.
Leading organizations leverage the matrix to align their OKRs
Have a look at some of our client projects
Align the IT team to execute on strategic objectives.
Align the global IT team behind the new strategy.
Align Global IT team behind the new strategy.
Want to experience the power of the OKR Matrix?
Scientrix pioneered the application of a Matrix architecture for complex problem-solving in 2003.
Organisations require frameworks that can contain their complexity. Luckily, matrices are an excellent way to solve complexity by facilitating rich information flow, innovative solutions, and quick resource transformation.
Our expert team can assist with the matrix structure for aligning your OKRs in no time.
Combining flexible strategy design, agile execution, and sophisticated data and analytics makes our platform the only complete enterprise-ready solution in the market.

Strategy journey storyboarding for sharing the strategy process.

Landscaping and connectivity for a holistic overview, pattern recognition and data-led strategic choices.
Performance cells rich with data & analytics for managing goals, performance, execution, risks & issues.

Multi-level, flexible Kanbans and lists to stage and connect work on multiple levels.

Quarterly goal setting and tracking for management of Objectives and Key Results.

Shared libraries to enable fast reuse, remodelling and sharing in an ecosystem.

Portfolio Analytics and Reporting to optimise collective value.

High speed and processing of large volumes of data.

Using the latest standards to provide exceptional data security.