Scientrix Services
Technology. Advise. Data Services.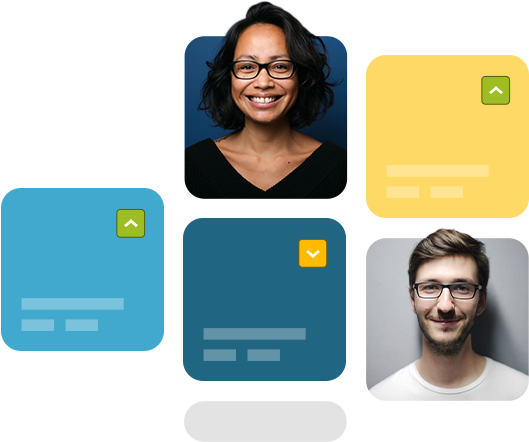 Scientrix Advisory
Our experienced team of consultants has successfully assisted small to large organisations worldwide in making sense of their strategic landscapes, crafting their strategies, developing their objectives and key results, and agile scaling.
Our Areas of expertise:
Landscape design
Strategic Choices
Objectives and Key Results
Modular operating models
Scaled agile
Integrated Reporting
Scientrix Change Management
Introducing new technology is often met with resistance, and onboarding can take a long time to achieve. Over time, we have onboarded thousands of users and have a tried-and-true method for quick and successful implementation.
Services include:
Remote or on-site training
Role-based training
Super-user training
Rollout strategy design
Coaching / Onboarding
Scientrix Data Management
The only way to make informed decisions is to have the latest data at your disposal. Our data scientists provide the additional service of defining your data strategy and integrating and maintaining your data.
We do this by working closely with the relevant teams to ensure that the best quality data is available and updated, always maintaining strict confidentiality and security protocols.
We partnered with make.com—an integration & workflow automation platform that enables you to connect any IT Application at enterprise scale using a beautiful no-code visual builder.

Connect to almost any app or service


Select live or scheduled integrations

"The Scientrix Matrix has given us clarity on how to execute and operationalise on strategy and who the different role players are.
Scientrix is a brilliant tool that can be used for any problem – no matter how complex."
Bess Skosana
– ABSA Group
"The Scientrix Matrix has enabled us to create a coherent understanding of the scope of our system. We were able to converge our 'language' and apply the tacit knowledge in everyone's heads to open creative spaces. This helped us to arrive at innovative solutions."
Warren Hero
– Chief Technology Officer – Microsoft
"The Scientrix Matrix enabled our team to focus on the key deliverables pertinent to the strategic objectives of the organization. The team began to understand key dependencies from various streams of work and the importance of aligning initiatives and focusing on high impact activities."
Azia Nuxumalo
– Group Manager Talent & Change – Sun International